Date/Time
Date(s) - Friday, July 10
7:00 pm - 8:30 pm
Categories
Virtual Community Forum
with
Michelle Grue, Dr. Martha Martinez-Bravo, and Libby Higgins
Amendment XIII:  Neither slavery nor involuntary servitude, except as a punishment for crime whereof the party shall have been duly convicted, shall exist within the United States.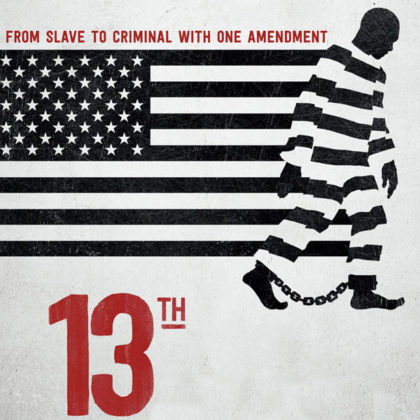 Chronicling the history of racial inequality in the United States, 13th examines how our country has produced the highest rate of incarceration in the world, with the majority of those imprisoned being African-American.  Please join us for a discussion of race in America today, how we got here, and where we need to go now!
The documentary 13th is currently available for free on YouTube and is on Netflix.  Please view before the event.  RSVP link: here.
Michelle Grue, UCSB Assistant Teaching Professor of Writing and Literature
Martha Martinez-Bravo, PsyD, Executive Director Social Justice Fund, Ventura County
Libby Higgins, Political Strategist, Activist/Organizer
Co-sponsored by Social Justice Fund for Ventura County